Just Festival Announces New Festival Manager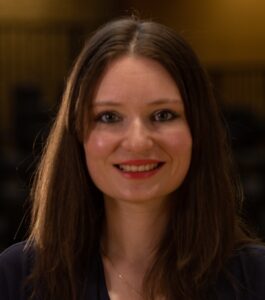 Just Festival is delighted to announce Miranda Heggie has taken up the role of Festival Manager, starting this year. Miranda will be returning to Edinburgh from Birmingham, where she has managed Birmingham Contemporary Music Group's talent development programme, NEXT. Prior to this, Miranda has worked for Edinburgh International Festival, Royal Conservatoire of Scotland and St.  Mary's Music School, as well as enjoying a freelance career as music and arts writer.
"I'm deeply honoured to be leading Just Festival, following on from Helen Trew's amazing work guiding it through all the challenges of the pandemic. I feel that Just is a necessary voice in the canon of Edinburgh's August festivals, providing a platform and a space for audiences and artists to engage with the social challenges and key questions facing today's world. Since the beginnings of human history, every society and civilisation has engaged in some form of art. I believe that this innate and eternal human need for artistic expression is part of what gives it its power to heal and enhance social empathy and understanding, and I am both excited and humbled to deliver a festival which celebrates this, and developing it over the coming years. My aim is not only to nurture the festival as a space where ideas, thoughts, practices and values from across the world can be shared and explored, but also embed it within the social fabric of Edinburgh by fostering connections between those from different faiths, countries and backgrounds."
 Miranda Heggie, Festival Manager 2022
---
"The Just Festival Board is delighted to announce the appointment of its new Festival Manager, Miranda Heggie.  Miranda is an experienced arts and events manager, with a strong knowledge of the festival sector in Scotland as well as in the whole of the UK and internationally. As the Just Festival moves into its 22nd August Festival, it aims to continue to create a space for dialogue, as well as platforms for engagement in local, national and international questions of justice and identity.  Having a platform for exploring these issues through social, political, ecological and faith perspectives is vital and valuable. I am confident that under Miranda's capable leadership, the Just Festival will continue to thrive and to challenge and inspire new audiences".
Janet Rennie, Convenor of the Just Festival Board
---
Special thanks go to St Johns Episcopal Church and the Just Board: Janet Rennie, Mark Hoskyns-Abrahall, Markus Dunzkofer, Finlay Ross Russell. Cate Chen and Sarah Armes.
---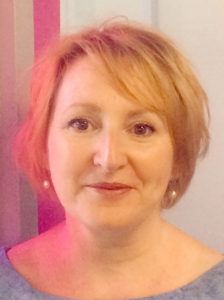 "It's been a real privilege to lead Just Festival over the last couple of years.  It's a unique and powerful Festival which provides a much needed moment of reflection during the hectic weeks of the Fringe.  Every director of Just Festival brings their whole selves to the programming, and I'm delighted to be handing over the baton to Miranda who will rise admirably to the challenge and inspiration that the festival brings. I'm so looking forward to seeing the festival grow and develop under her stewardship."
Helen Trew, Festival Director 2020-2021
---
MISSION
The Just Festival creates a space for dialogue and platforms for engagement in local, national and international questions of social justice, equality and identity, both from the religious and non-religious perspectives. In line with the Universal Declaration of Human Rights, it celebrates humanity in all its differences, promoting the exploration of new perspectives with the aim of reducing religious, political and social intolerance.
VALUES
We believe that through respect for each other's faith and belief, culture, philosophy and ideas, as well as each individual's right to self-expression and freedom, we can be part of the wider movement to establish a more united world. With these values in mind, we strive to promote a safe, inclusive and creative environment for everyone who is willing to engage with us to work together to foster understanding and respect.
AIMS
To welcome everyone, regardless of how they identify themselves or how they are identified by others.
To curate a socially-conscious programme of activities and events, including a centre-piece festival in August.
To facilitate open and respectful conversations which challenge perceptions and prejudices and celebrate differences.
To provide a stage for performances which explore questions of social justice, equality and identity.
To promote and support partnership, working with local and national organisations to foster community engagement and build their capacity to engage with each other in productive dialogue.
To engage religious and non-religious groups in promoting and working for the benefit of all.
To create opportunities for individuals and groups to achieve personal and professional development through involvement with the work of Just Festival.
If you'd like to see more about our work, over the last 20 years, you can take a look at our annual reports and videos in the Just Festival archive.