Welcome to Just Festival 2020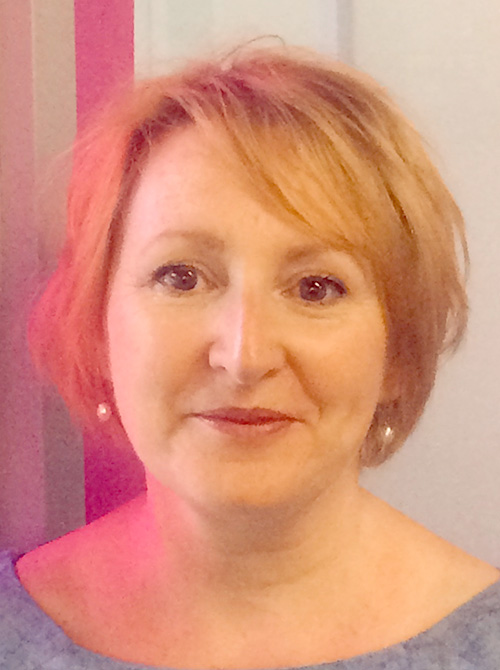 Just Festival has been an important part of the Fringe for many years – this being our 20th anniversary. This my first Festival as Director and when I took over I hadn't expected it to be under the strange and unusual circumstances we all find ourselves in! However, we decided to carry on and rethink our programme in a way that would best maintain the unique spirit of the Just Festival, and create the space for people to gather online to discuss those issues that most affect our lives today with our fantastic range of eclectic and expert panellists.
I also want to highlight our live event "Of All the People in All the World" by Stans Café.  Please pop along to St Johns Church at the west end of Princes St, Edinburgh to experience this extraordinary theatre installation where art meets science in an insightful challenging representation of our contemporary world.  The content of the installation is responsive to its place and its time so I look forward to being refreshed, uplifted and challenged during my walk through.
Earlier this year we had lots of exciting performances lined up which sadly the pandemic has put on hold, but be reassured Just Festival will be back for 'coming of age' celebrations in 2021 with a full live programme including a new touring exhibition of British and Japanese contemporary artists, incorporating 140,000 origami peace cranes in St Johns, and a groundbreaking documentary-theatre piece from Northern Ireland "Blood Red Lines" by Robert Rae.
This year has brought serious difficulties to our lives, and we are mindful of the insecurity left by the lockdown for many people.  As a result, we have decided not to charge for our events, however if you are able, we would appreciate your support through our donation scheme on registration which will enable the Just Festival charity to sustain its work.
I look forward to meeting you all online, in spirit and face to face 2 metres away!
Helen Trew
Festival Director
---
Just Festival would like to thank all its supporters, funders, and contributors whose generosity have made this year's festival possible.
Special thanks go to Just Festival's Board who have marvellously supported through this rollercoaster year: Janet Rennie, Helen Hammond, Mark Hoskyns-Abrahall, Rev Markus Dunzkofer, Loes Ansems, Simon McLaren , and to Elspeth Davey and Heather Gregg as outgoing members.
---
MISSION
The Just Festival creates a space for dialogue and platforms for engagement in local, national and international questions of social justice, equality and identity, both from the religious and non-religious perspectives. In line with the Universal Declaration of Human Rights, it celebrates humanity in all its differences, promoting the exploration of new perspectives with the aim of reducing religious, political and social intolerance.
VALUES
We believe that through respect for each other's faith and belief, culture, philosophy and ideas, as well as each individual's right to self-expression and freedom, we can be part of the wider movement to establish a more united world. With these values in mind, we strive to promote a safe, inclusive and creative environment for everyone who is willing to engage with us to work together to foster understanding and respect.
AIMS
To welcome everyone, regardless of how they identify themselves or how they are identified by others.
To curate a socially-conscious programme of activities and events, including a centre-piece festival in August.
To facilitate open and respectful conversations which challenge perceptions and prejudices and celebrate differences.
To provide a stage for performances which explore questions of social justice, equality and identity.
To promote and support partnership working with local and national organisations to foster community engagement and build their capacity to engage with each other in productive dialogue.
To engage religious and non-religious groups in promoting and working for the benefit of all.
To create opportunities for individuals and groups to achieve personal and professional development through involvement with the work of Just Festival.
If you'd like to see more about our work, over the last 20 years, you can take a look at our annual reports and videos in the Just Festival archive.