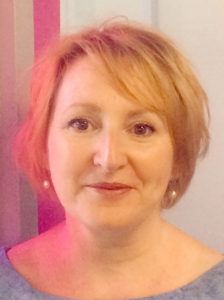 Welcome to our friends, audiences and supporters local, national and across the world!
This year Just Festival celebrates its 21st birthday!  It's a time to reflect on the last year, and to find a way to acknowledge the pain, despair, resilience and hope that has pulsed through our lives in equal measure.  The last year has shattered many illusions and laid bare the inequality at the heart of our society.  So, as we come of age, it is time to put our shoulder to the wheel of a better, fairer, inclusive future for us all.
I'm delighted to share our festival programme that gathers great artists, thinkers and commentators to discuss just how to do that.  Festival time in Edinburgh embodies our right to freedom of expression and through this joyful shared experience makes another world seem possible.  We are proud to be a part of it and hope to lift all our hearts through it.
As ever Just Festival has many people to thank including our funders, sponsors, supporters, volunteers, partners and contributors. But more than thanks is due this year – as we all bowed a little with the weight of uncertainty and restrictions in our lives, the family around Just Festival has remained steadfast, patient and generous.
I hope you will join us live at St Johns Church for our fabulous exhibitions, and beautiful new musical commission.  Zoom will renew you!  Join us online to listen, debate and be entertained by some of the best thinkers and commentators around.
The future is JUST.
Peace, Helen Trew
Festival Director,  Helen Trew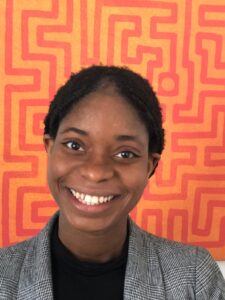 Festival Assistant, Valentina Kanife
I'm the new intern at Just Festival, supported by the Robertson Trust and I am a language student at the university of Edinburgh. Although my studies focus on the cultural and practical side of languages, I have a strong interest in marketing and I am enjoying expanding my knowledge in the arts sector through Just Festival, by using my social media and marketing skills.
During my free time I write for Fairly Current, a language blog and podcast where we discuss a variety of topics ranging from storytelling, reviews, poetry and much more.
Special thanks go to St Johns Episcopal Church and our Main Sponsor Elephants in Action
Also to Just Board: Janet Rennie, Mark Hoskyns-Abrahall, Markus Dunzkofer, Helen Foord, and non exec members Heather Muchamore and Finlay Ross Russell.
---
MISSION
The Just Festival creates a space for dialogue and platforms for engagement in local, national and international questions of social justice, equality and identity, both from the religious and non-religious perspectives. In line with the Universal Declaration of Human Rights, it celebrates humanity in all its differences, promoting the exploration of new perspectives with the aim of reducing religious, political and social intolerance.
VALUES
We believe that through respect for each other's faith and belief, culture, philosophy and ideas, as well as each individual's right to self-expression and freedom, we can be part of the wider movement to establish a more united world. With these values in mind, we strive to promote a safe, inclusive and creative environment for everyone who is willing to engage with us to work together to foster understanding and respect.
AIMS
To welcome everyone, regardless of how they identify themselves or how they are identified by others.
To curate a socially-conscious programme of activities and events, including a centre-piece festival in August.
To facilitate open and respectful conversations which challenge perceptions and prejudices and celebrate differences.
To provide a stage for performances which explore questions of social justice, equality and identity.
To promote and support partnership, working with local and national organisations to foster community engagement and build their capacity to engage with each other in productive dialogue.
To engage religious and non-religious groups in promoting and working for the benefit of all.
To create opportunities for individuals and groups to achieve personal and professional development through involvement with the work of Just Festival.
If you'd like to see more about our work, over the last 20 years, you can take a look at our annual reports and videos in the Just Festival archive.