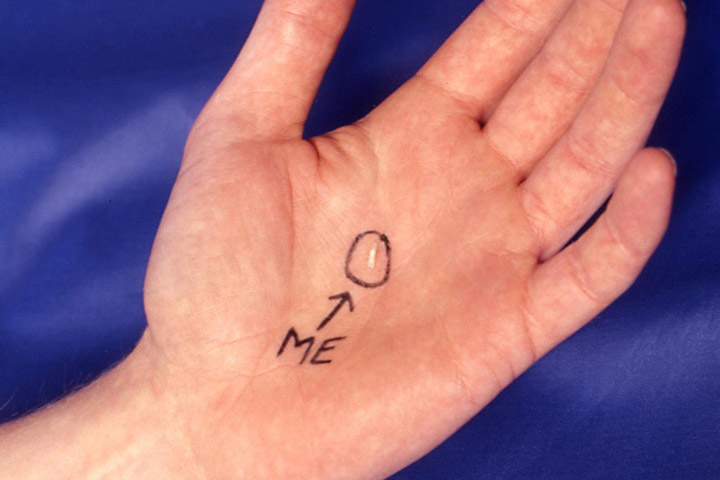 Tue 18 – Sat 22
12noon – 5pm, plus 6pm – 8pm on Thu 20
DROP-IN – visit us at Cornerstone Centre, St Johns Church, Princes St
This is a free event
Covid* we will limit numbers at any one time to enable social distancing, masks must be worn.
Access for larger or vulnerable groups and schools available by appointment. Contact director@just-festival.org
For this beautifully simple performance installation, the artists build small and large mounds of rice representing the political and social realities in the world: one grain of rice for the Queen, twelve grains for people who have walked on the moon, a pile for teachers in the UK, a heap for millionaires in Europe, and a mountain for people fleeing from war and disaster.
Stan's Cafe are delighted to bring the internationally acclaimed Of All The People In All The World back to Edinburgh, where visitors are invited to put their questions and suggestions to the artists, ensuring an ever-changing rice landscape. By making normally abstract statistics tangible and placing them in thoughtful relation to each other, this powerful work of art is witty, shocking and ultimately moving.
Come and find yourself.
Stan's Cafe has been making and touring work from their base in Birmingham, UK since 1991. The company uses theatre to boldly address timeless and contemporary themes and is happy to twist theatre out of shape in order to do so. They are regularly invited to perform at venues around the world.
YouTube: www.youtube.com/channel/UCnfCw2PWc2KWeKHcI6jxAkw
This event is subject to Scot Gov phased relaxation of Covid restrictions. Please check details before attendance. Masks must be worn during visiting the installation – hand sanitisers will be available at entrance and exit.
If you have any access requirements please email director@just-festival.org to discuss – no later than 7 days prior to the event if possible.
Venue
Cornerstone Centre, St. John's Church
Princes Street, Edinburgh, EH2 4BJ