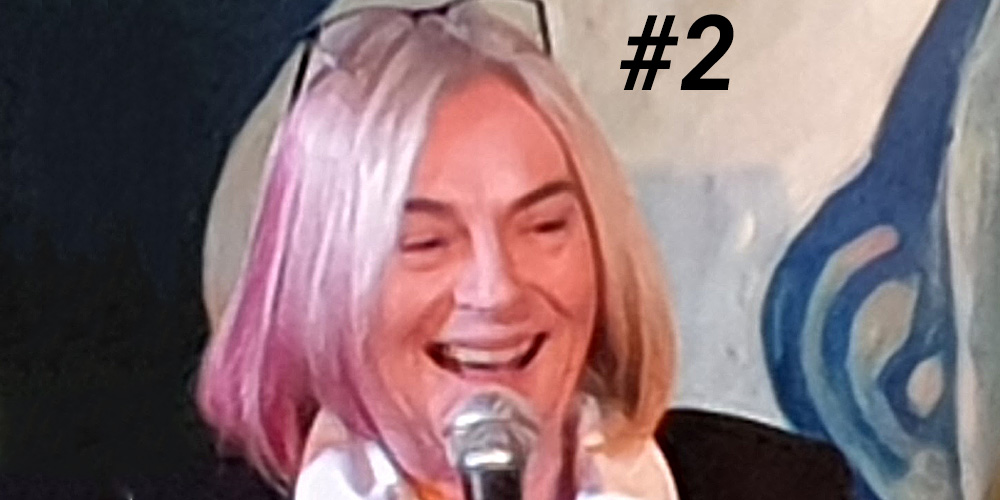 The Cabaret of Dangerous Ideas is back again
This is an online event
Take a couple of top academics, some dangerous ideas, add one comedian and it's the force of nature that is the Cabaret of Dangerous Ideas.
Making a welcome return to JUST festival, hosted by comedian Susan Morrison, and now in its ninth year, The Cabaret of Dangerous Ideas is sixty minutes of rapid-fire research from some of the finest minds in the country.
#1: All algorithms are bastards!
Artificial intelligence is powerful: machine-learning algorithms recognise your voice and your face, predict whether you will default on your loan, guess what you will vote in the next elections, know how you are feeling, and can even find your next romantic date! But algorithms also routinely over-criminalise ethnic minority groups, discriminate against women, worsen socio-economic injustices and spread harmful stereotypes. Is inequality the price of efficiency? Whose lives does A.I. really improve? Join Dr. Raphaële Xenidis (The University of Edinburgh and University of Copenhagen) to find out how equality law can help society reap the benefits of technology.
#2: Don't Kill the Hippies!
Whatever happened to hippies, counter-culture and peace and love? Since Woodstock and the 1960s sexual revolution, Western spirituality has collided with consumerism and mass-tourism. In amongst the meditations and the herbal teas do we now have a pick and mix of beliefs without depth? Mindless mindfulness? Spiritual escape rather than spiritual enlightenment? Ross Tinsley (Edinburgh Napier University) wants to know if our alternative festivals like Glastonbury, Burning Man or Edinburgh's Beltane can still be a hotbed of activism, politics and ideals. And if not – where is the 2021 counter-culture?  And does spirituality still play a role?
The Cabaret of Dangerous Ideas is curated by the University of Edinburgh as part of Beltane Public Engagement Network and produced by Fair Pley.
this event is free, suggested donation £4.