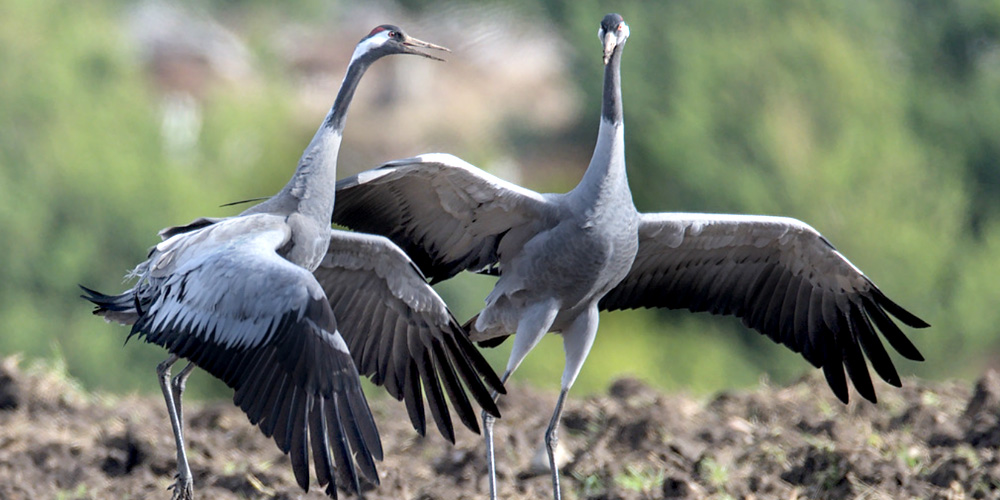 Peace & Justice presents – Tackling climate change with the Eurasian Crane
This is an online event
In the anticipation of COP26 and with the eyes of the world on environmental matters, Damon Bridge (UK Crane Working Group) and Hywel Maggs (RSPB Scotland) discuss the expansion of Scotland's Eurasian crane population.
This November the world's attention will turn to Glasgow and the UN COP26 Climate Summit. Cranes, one of the most endangered families of birds in the world were once one of our iconic wetland birds. But hunting and the draining of their habitat drove them out, and we lost part of our natural heritage. The Great Crane Project, established in 2010, aimed to secure the future for the crane in the UK. By 2020 – a record year- there were a total of 64 pairs present.
Damon Bridge, chairman of the UK Crane Working Group and Hywel Maggs, Senior Conservation Officer of the RSPB Scotland will be in conversation to discuss how the expansion of the crane population can be sustained. With many of the potential nest sites on peat lands and other wetlands highly vulnerable to climate change, protecting and restoring wetlands will have huge benefits for wildlife as well as being a nature-based solution to climate change.
this event is free, suggested donation £4.
Other Related Events at this year's Just Festival
Peace & Justice presents Never Again – Louder Than Bombs