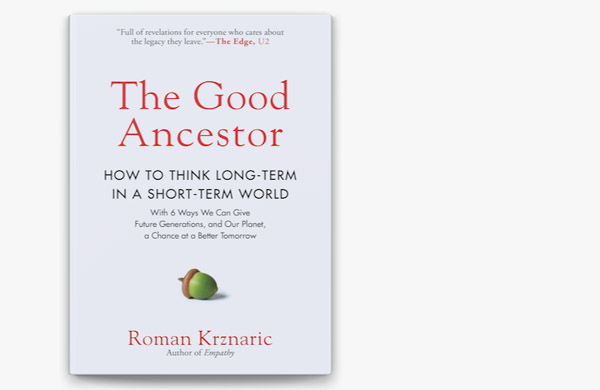 How To Be A Good Ancestor
It is time to confront one of the most vital questions of the 21st century: How can we be good ancestors?
We live in the age of the tyranny of the now: politicians can barely see past the next election or businesses past the next quarterly report, and we are addicted to the latest tweet and the 'buy now' button. How can we overcome this frenetic short-termism and extend our time horizons to tackle long-term challenges from the climate crisis to threats from artificial intelligence and genetically engineered pandemics?
Drawing on his powerful new book, The Good Ancestor: How To Think Long Term in a Short-Term World, leading public philosopher Roman Krznaric reveals how we can expand our imaginations far beyond the here and now. Exploring everything from the seventh-generation thinking of indigenous peoples and politically empowered 'guardians of the future' to the history of the London sewers and the latest neuroscience research, Krznaric argues that we have an inbuilt capacity to become 'cathedral thinkers'.
Krznaric will be interviewed by Jamie Cooke from RSA.
The Good Ancestor: How to Think Long Term in a Short-Term World by Roman Krznaric will be published by WH Allen (Penguin Random House) on July 16, 2020.