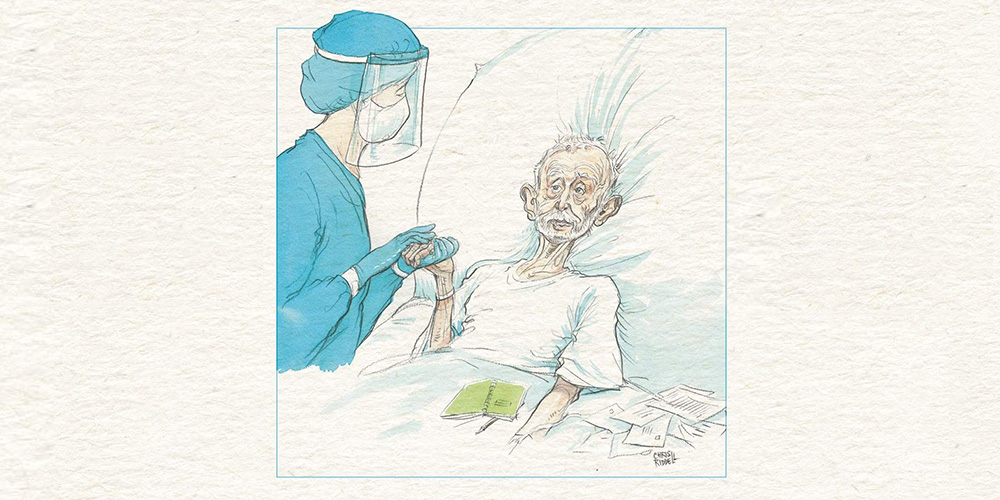 Michael Rosen: Many Different Kinds of Love
This is an online event
Join one of the most loved poets in the UK and former Children's Laureate, Michael Rosen,as he reflects on his recent book Many Different Kinds of Love, which so movingly describes his journey through Covid in the hands of the NHS.
Michael will be joined by Joyce McMillan, journalist and social commentator, as they explore broader issues that have become visible during the pandemic.
Arguably one of the UK's best-loved children's authors and poets Michael Rosen spent 48 days in intensive care, in 2020, after contracting coronavirus. In his own words "not dead yet", Michael now talks to us about his experiences, the social and political contexts that are now determining how we emerge from the crisis of the pandemic and questions how we can ensure that the future is more equal.
This event is free, suggested donation £4.