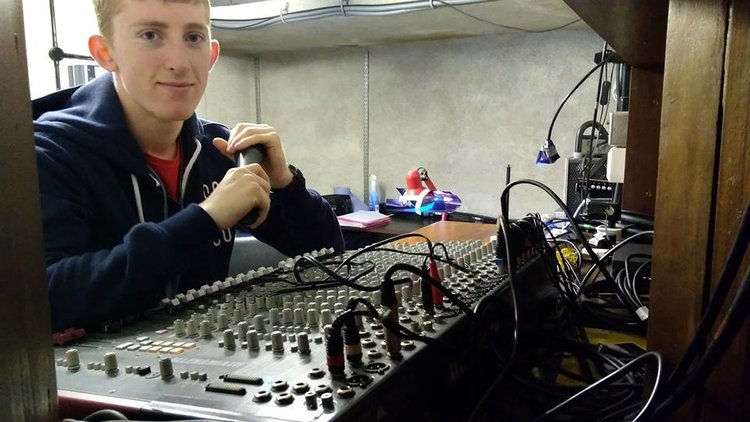 Staged for Life: Changing young people's lives since 2015
BEspoke training programme developed by just festivals and edinburgh college
'Staged for Life' is a unique two week training programme teaching young people aged 16–24 how to operate sound and lighting equipment for live events. Those who complete the course are offered supported work placements at  the Edinburgh Festival Fringe venues to gain meaningful industry experience. The training sessions are part of the Just Skills Academy project supported by Edinburgh College, the Voluntary Action Fund and Dr Guthrie's Association. Follow Staged for Life on Facebook for more updates.
Apply now to participate in the free training sessions to be held between 10th and 21st June 2019 (excl. Sat & Sun) at Edinburgh College, St John's Church and other Edinburgh venues.
Learn more from our past participants:
---
Emma H., Stage Manager
CASE STUDIES: EMMA HARLEY, STAGE MANAGERWINTER COURSE, FEBRUARY 2018
'I had found myself in a bit of a rut, in a job that no longer interested me and unable to get professional work in a different area of theatre because most of my experience came from self-made work. I saw Staged for Life as a welcome chance to learn new skills and break the monotony of what I was doing, whilst hopefully increasing my employability.'
---
James M., AV Technician
CASE STUDIES: JAMES MARSH, A.V. TECHNICIAN SUMMER COURSE, JULY 2016
'Staged for Life gave me the skills I needed to build up a career in AV technology. I come from a videography and media background, and as an anxious person, I thought I never wanted to work in live events. As someone who was never involved with drama or anything of the sort, it took me quite by surprise, but I love my work and wouldn't trade it for the world. '
---
View a sample Project Delivery Report (.pdf 2.5mb)?
View a sample Case Study (.docx 270kb)
Delivered in partnership with Edinburgh College.
Co-financed by the Voluntary Action Fund and Dr Guthrie's Association.